2023 "White Pine Christmas" Ornament Coming Soon!
We have been busy at Eversince Artistry navigating many of life's challenges and changes.
Together the family mourned the loss of my dad, Brad Weyant. In his memory we continue to use the materials he harvested to produce lifelong heirlooms.
We appreciate your patience as we work on updating Eversince Artistry and look forward to sharing new products and designs this holiday season. This will include Alice Ogden's 27th ornament design "White Pine Christmas".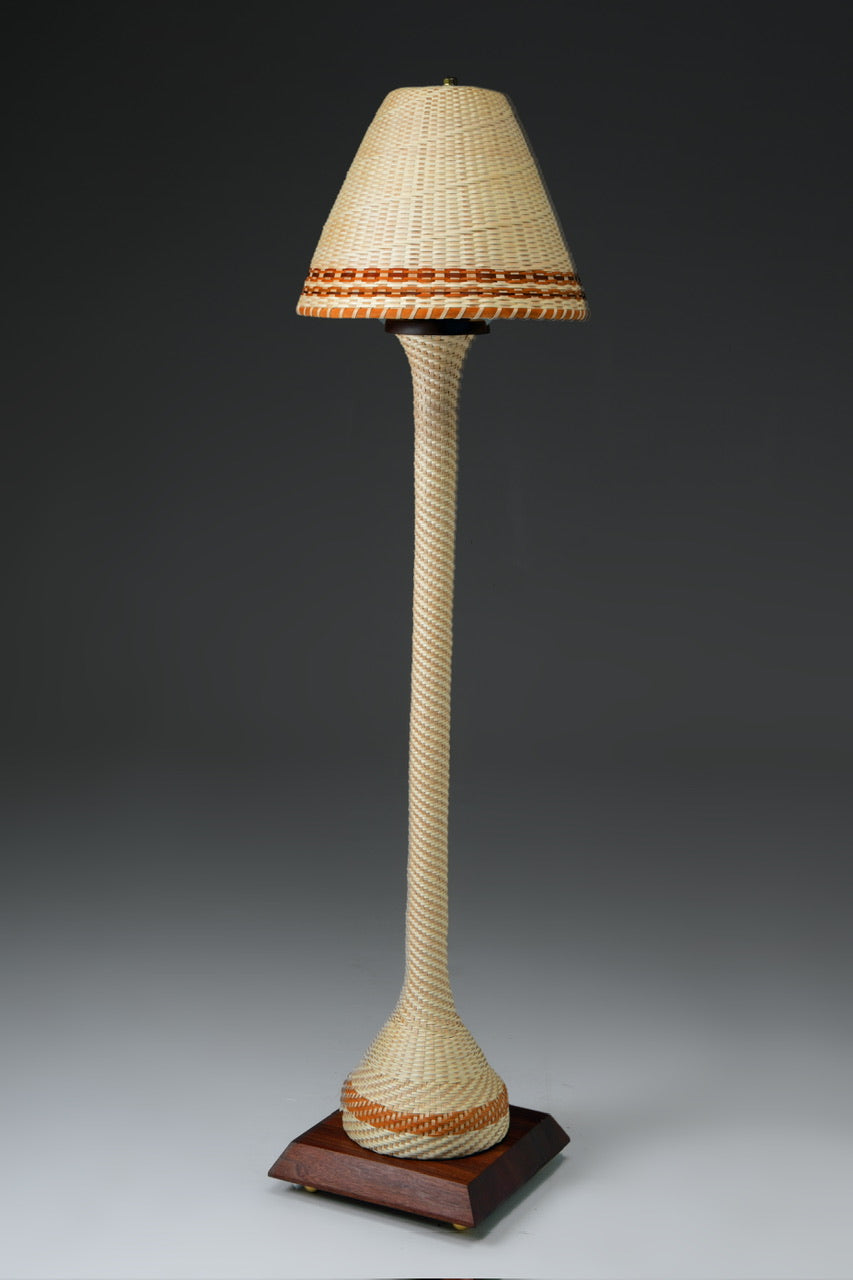 Lighting Up the New Year
This floor lamp was designed for a recent exhibit: Connecting Through Craft, A Collaborative Exhibition. Please message for more information.
Contact Us
Thoughtfully Handcrafted
Alice Ogden of Salisbury, New Hampshire is a traditional black ash basketmaker. Considered a master of her trade, she has been making baskets for more than 40 years. Her baskets are especially prized by collectors all over the country for their traditional craftmanship. None of her materials are store bought and each basket is crafted entirely of materials collected from the woods and swamps of New Hampshire and prepared by hand. Alice prepares the logs, strips the splints, and then refines and cuts the splints for basket weaving. Learn more about the entire process that Alice uses, from logs to baskets to finishing with whittled handles.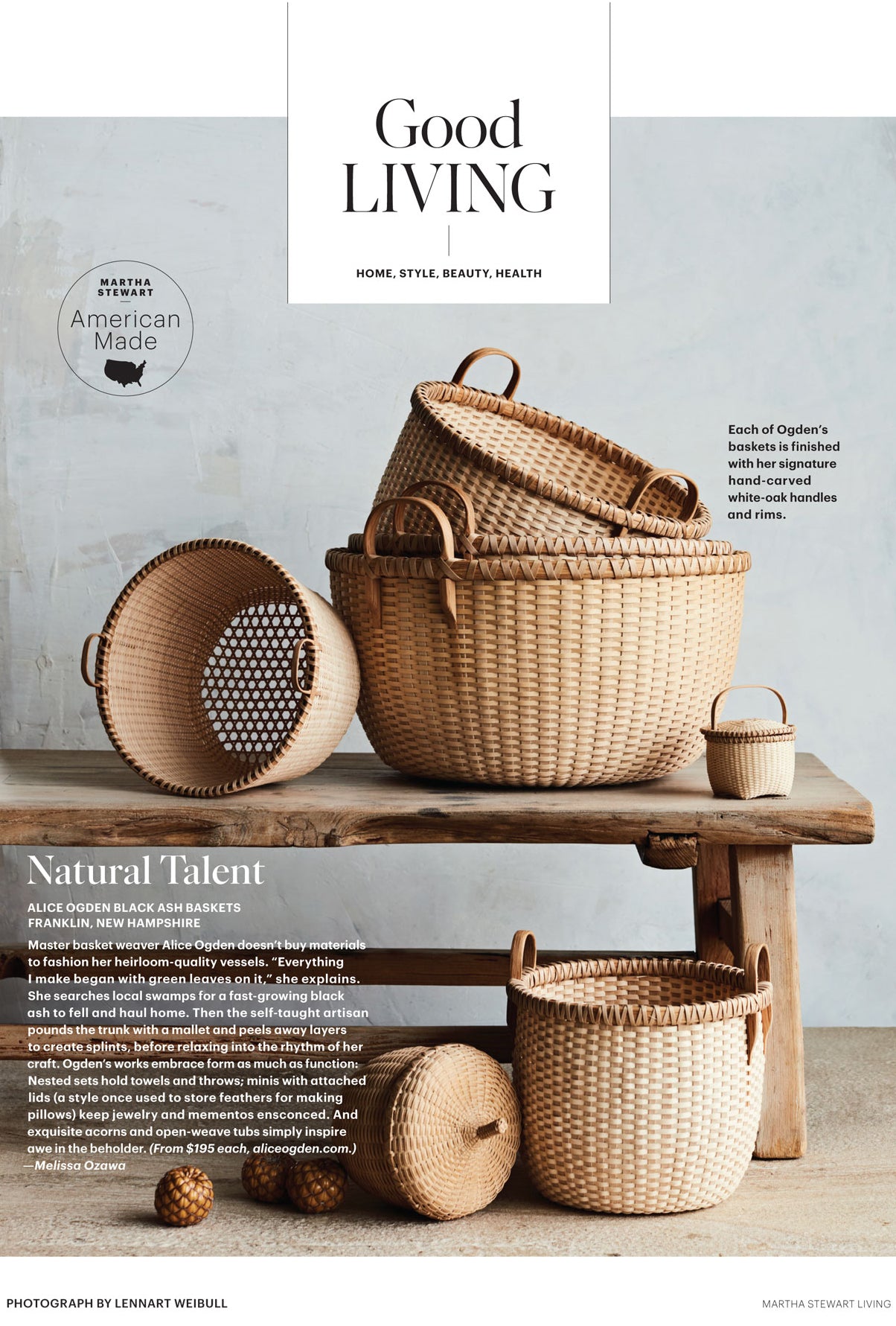 MARTHA STEWART'S AMERICA MADE
Alice Ogden's baskets were featured in the 2018 Martha Stewart Living Magazine.
Things Eversince Artistry is Working on:
Christmas Ornaments

Eversince Artisty will be featuring Alice Ogden's signature annual ornament from her collection "From My Tree to Yours"- a tradition dating back 26 years!

Nesting Baskets

More carefully crafted nesting basket sets made by artist Alice Ogden will be comning soon so keep your eye out this holiday season.

Tree Star Kits

Gift creativity and the change to connect with nature this holiday season; deals on Tree Star Kits coming soon!